Orange County Real Estate Attorney
Why Do I Need a Real Estate Attorney? – Anytime you are involved in a large financial transaction, the review, counsel, advice and expertise of a professional is mission critical to avoiding pitfalls that will likely befall the less diligent. Let's face it, real estate transactions are the largest financial transactions that most individuals and businesses will ever enter into. Unfortunately, the real estate sales people involved in your transaction are not trained nor authorized to give you any legal advice. In every real estate transaction, you are left on your own to review the multitude of legal documents. For most of us, our eyes glaze over by the second page of the first document. We think it must be okay because these are "standard" forms. What could possibly go wrong?
Protect Your Real Estate Assets
It is a common practice for people to hire an Orange County real estate lawyer when a problem in a contract arises. Most people ignore the pitfalls lurking like a snake in the weeds in their contracts that weeks, months or years later show up to haunt them. At that point, there are no "Do Overs," you must then try to resolve your dilemma withing the confines of the clauses you agreed to. To prevent potentially devastating pitfalls it is a good idea to consult an Orange County real estate lawyer before signing contracts and agreements which will help you protect what is possibly your most valuable asset.
Is Someone Threatening You with Legal Action?
Is Someone Taking Unfair Advantage of You?
Is a Landlord threatening to evict you? Is a Tenant trying to sue you for pest infestation, mold or harassment? Is the buyer of your home coming back to you months later for misrepresenting your property, non-disclosure or repair costs for some property-related issue they claim you knew about? Is your real estate broker threatening you for a lost commission because your escrow fell through for a title issue? Did the seller of the home you agreed to buy and expect to soon own then back out of the deal and you suspect he or she did so to take advantage of a better offer? Orange County Real Estate lawyer Ed Fahlen can help you make sense of it, offer his frank and honest assessment and suggest a plan of action.
A Real Estate Lawyer Understands Legalese
When you make an offer to purchase a home, investment property or commercial building, typically, your real estate agent assists you through the negotiation process. When you strike a deal, whether you're the buyer or the seller, the agent will draw up a contract for sale. The minute you sign it, you lock yourself into the deal – often for life. Lawyers are experts in contracts.
If there is any language in the contract that you don't fully understand, you need a real estate lawyer. A lawyer not only explains what you're signing but also tells you if it's in your best interests to do so. A real estate lawyer can also suggest changes and amendments to the standard contract to protect your interests and save you future grief and wistful thoughts of "if only," and "if we could have a do over…"
It's time to have a Real Estate Lawyer Review your Transactions
Real Estate Document Review
Whether you are buying your first property, leasing your first commercial property —or if you buy investment properties every year— anytime you are venturing into significant financial obligations, it makes sense to protect yourself against all those issues that befall the unlucky and unprepared who, if you asked them today, would wholeheartedly agree that they should have had the counsel of professionals before they ended up in an unfortunate costly mess. Now is the time to have an experienced Real Estate and Contracts attorney review your documents. Retaining a lawyer competent in real estate law is sound business sense.
The laws, procedures, regulations and required documents of California real estate transactions are continuously updated and changed. It is extremely important to retain an attorney who works within the area of real estate law, who understands those changes and is able to incorporate the updated procedures in your deal. Instead of the professional real estate agent, broker, seller or landlord getting the upper hand on you because you casually sign off on their "standard" documents, maybe this time you can strike or alter that fine print to lean your direction and protect you and your interests.
"It's a Standard Form…" Really?
Or are documents filled with legalese to your detriment?
Real estate transactions can be both intimidating and complex. While many of the forms look generic and off-the-shelf, they are often carefully crafted by the attorneys that look out for the people you are entering into a contractual agreement with. So called "standard forms" can be published on everyday computers and printers. Real Estate and loan documents are often designed to look non-threatening, but upon close inspection, there is a lot of legal verbiage, lots of "fine print" and these legal documents have important legal ramifications that will directly affect you and your real estate purchase.
In 2010, national requirements regarding lending and closing documents were changed, and these changes have appeared on the new sales documents you will be asked to sign. You should have legal counsel who are familiar with these changes.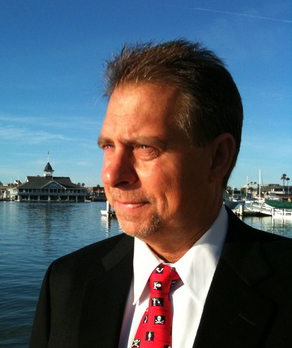 Real Estate Attorney Edwin Fahlen will work with you to remove the intimidation and sort through the legal complexities of your real estate transaction. No matter the size of the real estate deal, you will get our best efforts and personal attention from a competent lawyer – not a paralegal or staffer.
For clear, concise and effective advice and legal counsel focused on real estate law that can reduce your stress, save you from agreeing to bad, binding legal clauses and give you peace of mind, call Orange County Real Estate Lawyer Edwin Fahlen.
---
Free Introductory Meeting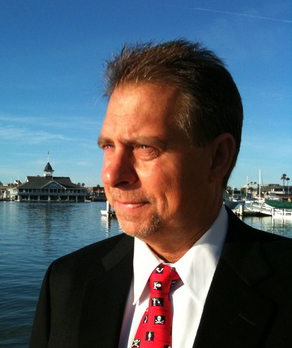 For experienced representation when you are involved in a residential or commercial real estate matter, please do not hesitate to contact me. I encourage you to reach out to make that free introductory meeting with me by calling (714) 395-5605. There is absolutely no pressure whatsoever. Typically, people will want to sit down with a real estate lawyer to discuss their current opportunity or dilemma. I am pleased to offer this complementary legal service to residents of Orange County and beyond.
If it is late at night or inconvenient to call me, please email me using my CONTACT US form on the left side of the screen. This form comes directly to my desk. I will contact you the minute I see it.
Credit cards accepted · Hours – Monday – Friday: 7:00 A.M. to 8:00 P.M. Saturday: 7:00 A.M. – 6:00 P.M. Sunday: By appointment.
Conveniently located in Fountain Valley
We are located off the 405 Freeway. Here is a picture of my office building and a Google Map to get your bearings.