Real Estate Transactions Lawyer in Orange County
Legal Assistance with Real Estate Transactions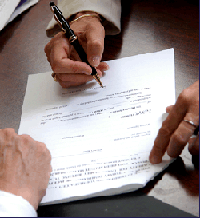 If you need legal assistance with any type of real estate transaction in Orange County you should make contact with Edwin Fahlen. Mr. Fahlen is a Real Estate Transaction Attorney who routinely represents property sellers, buyers, lessors, tenants, brokers, owners, developers, and lenders in real estate transactions.
Orange County real estate transactions lawyer Ed Fahlen provides practical and knowledgeable legal counsel related to all aspects of real estate transactions, land use, entity formation for asset protection, and financing. Attorney Fahlen in Orange County, California, has helped many individuals and entities in purchasing, selling, managing, and leasing residential and commercial property.
Real Estate Transaction Advisor and Counselor
At the Law Offices of Edwin Fahlen, we identify and resolve any problems that arise prior to the completion of a real estate transaction. Mr. Fahlen works through all potential issues so that your closing goes smoothly and the real estate transaction is not bogged down by the myriad of issues that always seem to arise in the last few days. Mr. Fahlen, a licensed real estate Broker himself, counsel local brokers regarding potential liabilities in dealing with clients and opposing parties in day to day real estate transactions.
Complex Problems and Legal Issues in Real Estate Transactions
Property purchases, joint tenancy, Tenancy in Common (TIC), and investment property purchases present a complex set of potential problems where you need experienced legal representation. Even though you may have a recently completed real estate transaction, there may still be issues after the formal closing. Parties to the real estate transaction often breach contracts and buyers may not discover misrepresented and defective conditions until after the signing of all documents.
Defending Your Rights in Real Estate Transactions
Edwin Fahlen is a real estate attorney with 27-years of experience, a real estate Broker and a Realtor® who regularly consults with Orange County clients to assess risks and identify benefits in their ongoing and upcoming real estate transactions. Buyers and sellers can rely on Ed for his knowledge of real estate transactional law and his attention to detail. Many Orange County landlords and tenants have Ed Fahlen's phone number on their speed dial to aggressively represent them and defend their rights for routine landlord/tenant matters.
Orange County Real Estate Transactions
All real estate transactions are actually "Legal Transactions" and it makes good sense to start with a Real Estate Attorney, Broker and Realtor® on your team. Edwin Fahlen is an Orange County Real Estate Transactions Lawyer available to advise and represent clients involved in Orange County Real Estate issues including the following:
Drafting or Review of Real Estate Purchase and Sales Contracts
Title Insurance
Review of Title Documents, Disclosures, and Financing
Leasing
Review & Creation of Strategies for Buying and Selling Property
Escrows
Closing Documents Review
Quiet Title Actions
Title Defects
Encumbrances and Liens
Deeds
Inheritance of Property
Partition Actions
Evictions
Title Conveyance
Deeds of Trust
Promissory Notes
Real Estate Attorney & Real Estate Broker
Attorney Fahlen is also a licensed Real Estate Broker. Because of this, all real estate matters are reviewed from two points of view: Real Estate Attorney and Real Estate Broker.

Edwin Fahlen's legal and real estate experience including his multiple state licenses and affiliations allow him to provide his clients sophisticated and practical advice and solutions for his real estate clients. The typical real estate opportunity or dispute usually involves a combination of legal, financial and real estate purchase, sale or marketing issues. As an Orange County Real Estate expert, Mr. Fahlen is in a unique position to provide his clients practical and cost-effective advice.
Talk to a Orange County Real Estate Transactions Attorney
---
Free Introductory Meeting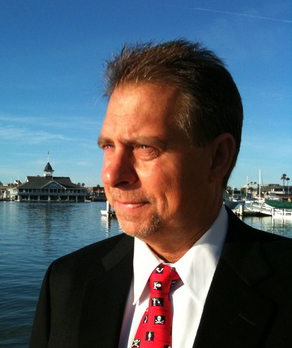 For experienced representation when you are involved in a residential or commercial real estate matter, please do not hesitate to contact me. I encourage you to reach out to make that free introductory meeting with me by calling (714) 395-5605. There is absolutely no pressure whatsoever. Typically, people will want to sit down with a real estate lawyer to discuss their current opportunity or dilemma. I am pleased to offer this complementary legal service to residents of Orange County and beyond.
If it is late at night or inconvenient to call me, please email me using my CONTACT US form on the left side of the screen. This form comes directly to my desk. I will contact you the minute I see it.
Credit cards accepted · Hours – Monday – Friday: 7:00 A.M. to 8:00 P.M. Saturday: 7:00 A.M. – 6:00 P.M. Sunday: By appointment.
Conveniently located in Fountain Valley
We are located off the 405 Freeway. Here is a picture of my office building and a Google Map to get your bearings.