Orange County Commercial Lease Agreement Drafting & Review
Commercial Property Leases for Orange County Properties
Commercial Lease Agreements drafted and reviewed for commercial property owners, managers, landlords so as to protect their immediate and long-term interests in the commercial property they own or control.
Orange County commercial real estate lawyer Edwin Fahlen, is dedicated to his clients interests and advocates zealously for his clients' rights to develop, makeover, and enforce commercial lease agreements.
From a landlord's perspective – we advise owners and managers on commercial lease violations by commercial or industrial tenants and represent our landlord clients in the California eviction process.
From a tenant's perspective – we regularly advocate for renters and tenants who have suffered financial injuries, loss of use and enjoyment of the property, or the commercial property has simply become objectionable or uninhabitable as a result negligent maintenance by the landlord.
Commercial Property Lease Agreements

Drafted

for Landlords
A lease for an Orange County commercial property must comprehensively and accurately represent the terms of the deal that is negotiated. A properly executed commercial property lease will more fully protect our client in the event of any problems or disputes in the future. If you are a commercial property owner or manager entering into a leasing agreement, you need the type of experience Edwin Fahlen can bring to your table following 27 years as an Orange County real estate lawyer, a real estate Broker, and a Realtor®. Mr. Fahlen can help you in preparing, drafting, and negotiating your commercial lease, whether related to an office, store, restaurant, garage, mall, medical office or other facility, and will strive to ensure that your best interests are served.
Commercial Property Lease Agreements

Reviewed

for Tenants
We take a proactive approach in developing office and retail leases to minimize or avoid problems in the future. Likewise, when you are considering signing a lease offered you, our knowledge of real estate law allows us to foresee potential problems found in the entire document presented to you or confined to a specific clause in the lease you are considering signing. Our vast experience with leasing documentation allows us to readily see pitfalls that will only make matters challenging in the future.
Value of Commercial Real Estate is Established by Leases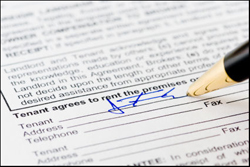 Real Estate Attorney Edwin Fahlen represents commercial landlords in drafting and negotiating the commercial lease terms. Ms. Fahlen also performs the due diligence involved in reviewing all tenancies and leases. Commercial buildings could have dozens if not hundreds of commercial tenancies with leases of varying terms. A property owner or landlord is able to secure mortgages on a building based, in large part, upon long-term leaseholds, so the value of a building is directly related to the long-term leaseholds that are in effect. Make sure your leases and lease-negotiations are overseen by a competent Commercial Lease Attorney.
Commercial Lease Disputes
Orange County lease dispute lawyer, Edwin Fahlen has negotiated or litigated hundreds of contracts between landlords and tenants on both sides over the past 27 years. Ed is familiar with all manner of lease provisions, and can assist you in your commercial lease disputes involving:
Options to renew a lease
Deposit disputes
Real estate fraud
Excessive rent increases
Breach of real estate contract
Common area maintenance charges
Damage claims (fire, water, theft, etc.)
Materials storage or environmental issues
Orange County landlord tenant attorney Edwin Fahlen can assist you with commercial lease litigation disputes, negotiations with issues causing friction between lessor and lessee to come to a cost-effective resolution if possible. If your opponent is not willing to be reasonable or come to an agreement that meets your requirements, Mr. Fahlen can be the aggressive litigator you need to help you seek the best possible outcome in your current commercial lease dilemma.
No Commercial Lease is Bullet-Proof
No matter how detailed a lease is, or how thoroughly it was developed and reviewed, disputes can still arise. If this is your current situation – whether Attorney Edwin Fahlen or an anonymous lawyer drafted the lease, we will carefully review every word to see where a contested problem arose or a violation occurred. From there, we will advocate for you in negotiation or litigation in the manner that best safeguards your legal interests and promotes your rights.
The primary objective at our firm is to do things right and efficiently for our clients the first time. For more information or to schedule an appointment with an experienced real estate lawyer regarding a dispute in a commercial lease, please contact us.
---
Free Introductory Meeting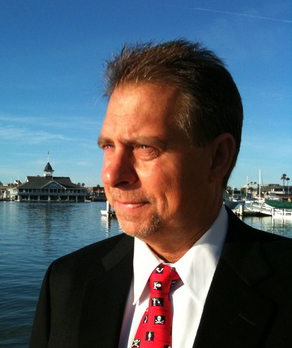 For experienced representation when you are involved in a residential or commercial real estate matter, please do not hesitate to contact me. I encourage you to reach out to make that free introductory meeting with me by calling (714) 395-5605. There is absolutely no pressure whatsoever. Typically, people will want to sit down with a real estate lawyer to discuss their current opportunity or dilemma. I am pleased to offer this complementary legal service to residents of Orange County and beyond.
If it is late at night or inconvenient to call me, please email me using my CONTACT US form on the left side of the screen. This form comes directly to my desk. I will contact you the minute I see it.
Credit cards accepted · Hours – Monday – Friday: 7:00 A.M. to 8:00 P.M. Saturday: 7:00 A.M. – 6:00 P.M. Sunday: By appointment.
Conveniently located in Fountain Valley
We are located off the 405 Freeway. Here is a picture of my office building and a Google Map to get your bearings.