OC Real Estate Attorney for Commercial Developments
Serving Real Estate Developers in Orange County, CA
If you require legal assistance with a commercial real estate development in Orange County, we are here to help. The law offices of Edwin Fahlen provides experienced legal counsel coupled with the practical experience of being a Real Estate Broker and Realtor® to help his developer/investor clients with all legal aspects involved in an Orange County commercial development project.
Commercial Real Estate Developments
Every year it gets more and more difficult to get your Orange County commercial development project off the ground. Planning commissions, environmental impact filings, and challenges to your plans at every turn can be discouraging and problematic. Often these roadblocks are on the rise because there are just too many bureaucrats thinking they have a mandate to a segment of the community and will not take the creators and builders of our infrastructure seriously. When you have legal representation on your side, these same bureaucrats, not wanting their jobs challenged, will often leave you alone and will redirect their politically-motivated impediments to those lacking aggressive counsel. No, it shouldn't be that way – but often it is. The Law Offices of Edwin Fahlen can often insulate you from legal issues and challenges, while expediting zoning and land use petitions, financing for acquisition and development, construction lending, contract negotiations, drafts, title matters, and more.
Our Typical Clients
Builders
Contractors
Developers
Brokers
Construction Managers
Architects and Engineers
Individual Homeowners & Purchasers
Banks and other institutional lenders

Landowners
Property Managers
Landlords and Tenants
Hotel & Resort Owners
Condominium Associations
Environmental Consultants
Insurance Companies
Title Companies
Mr. Fahlen is a Real Estate Attorney & a Real Estate Broker
Attorney Fahlen is a licensed Real Estate Broker which brings him the perspectives of Brokers, agents and Escrow officers in addition to developers, partners, investors, buyers, and sellers. Because Edwin is a licensed and active Broker and Realtor®, all real estate matters are reviewed from two points of view: Real Estate Development Attorney and Real Estate Broker.

Edwin Fahlen's legal and real estate experience including his multiple state licenses and affiliations with Realtors® and MLS boards allow him to provide his clients sophisticated and practical advice and solutions for their real estate disputes and litigation. The typical real estate dispute usually involves a combination of legal, financial and real estate purchase, sale or marketing issues. As an Orange County Real Estate expert, Mr. Fahlen is in a unique position to provide his clients practical and cost-effective advice.
Whether you are planning to build custom residences, an office building, strip center, apartment complex, health care facility, or a mixed-use development, the Law Offices of Edwin Fahlen can provide the legal counsel and assistance you require. We can analyze, evaluate, and help you manage the legal concerns that affect your commercial plan and development endeavor. Our real estate law practice measures its success by yours. We provide responsive and efficient legal service that is dedicated to resolving your real estate commercial development challenges and objectives.
---
Free Introductory Meeting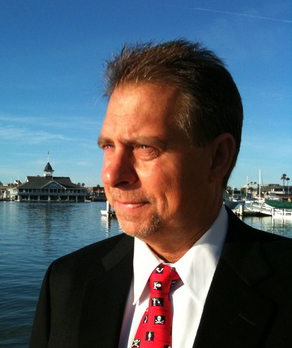 I encourage you to reach out to make that free introductory meeting with me by calling (714) 395-5605. There is absolutely no pressure whatsoever. Typically, people will want to sit down with a real estate lawyer to discuss their current opportunity or dilemma. I am pleased to offer this complementary legal service to residents of Orange County and beyond.
If it is late at night or inconvenient to call me, please email me using my CONTACT US form on the left side of the screen. This form comes directly to my desk. I will contact you the minute I see it.
Conveniently located in Fountain Valley
We are located off the 405 Freeway. Here is a picture of my office building and a Google Map to get your bearings.