Real Estate Attorney Orange County – Real Estate Services
Orange County real estate lawyer Edwin Fahlen focuses his law practice toward Real Estate Law and helping his clients take best advantage of real estate opportunities and solve real estate problems and disputes. Mr. Fahlen provides professional services and litigation expertise that is in sync with today's real estate market in general and the high stakes of Orange County real estate matters in specific. Edwin's goal is to deliver quality legal solutions at affordable rates and to practice law with the utmost integrity and zeal.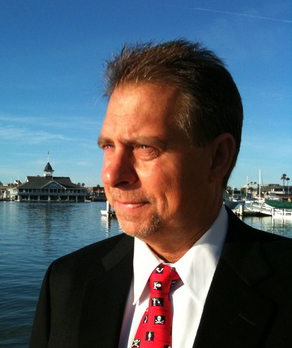 As a 27-year experienced Orange County real estate lawyer, licensed real estate broker, and long-time property owner and landlord, Mr. Fahlen understands the legal issues faced by those who own and manage income producing real estate, as well as the legal pitfalls and complexities of buying and selling real estate. When a client is faced the legal challenges unique to real estate, attorney Fahlen draws from his experience as and a real estate professional and Broker as well as his experience as a real estate litigation attorney in providing counsel and legal solutions.
Real Estate Services
Real Estate Litigation
Real Estate Litigation – Litigation is never a pleasant undertaking for anyone be you an individual, small business, residential or commercial landlord/tenant.  Mr. Fahlen understands that sometimes litigation is necessary to obtain the results you want. Ed is experienced in real estate litigation and regularly litigates real estate cases regarding, nuisances and quiet title actions, tree and view issues, boundary disputes, fraud and nondisclosure in real estate transactions, seller's failure to perform, escrow and earnest money disputes, and any other real estate related matters.  Contact Ed today for a free consultation.
HOA Disputes
HOA Disputes – We handle HOA disputes. If you have a significant dispute with your homeowners association and believe your HOA is being unfair, vindictive, or not applying the rules consistently you can take legal action – often with good results. Oftentimes an HOA will insist a property owner take some action (or refrain from some action) that isn't officially covered in the rules. Other times an HOA might be showing unfair favoritism to some homeowners over others and be acting "politically."
Because an HOA is a legal entity, you can file a lawsuit against it and ask the court to get involved. A judge can order the HOA to obey its own rules. A court can even decide that a certain rule is unfair or unconstitutional and order it to be stricken or removed from the HOA governing documents. Edwin Fahlen would be happy to hear about your situation and give you his candid assessment of where you stand and what actions you might take to seek the outcome you desire.
Landlord/Tenant Matters
Landlord/Tenant Matters – For landlords, owning and leasing property can be a very rewarding and fulfilling venture. However, residential property leasing, in particular, is a heavily regulated industry, and disputes between landlords and tenants can quickly become complicated and expensive.
Similarly, tenants are often conflicted by neighbors they have no control over, health and safety concerns that the landlord or landlord's maintenance people are not addressing in a timely manner, defective heating and hot water systems, incidences of mold that affects their health and other issues.
If you are currently in a landlord tenant dispute in Orange County, you should consult with an experienced Orange County landlord tenant lawyer to learn of your possible options. Understanding the problem and determining your possible choices is critical as landlord/tenant cases are fast moving and you must act quickly.
Eviction Actions
Eviction Actions – Orange County eviction attorney, Ed Fahlen provides all types of eviction services and represent landlords and tenants in both residential and commercial lease disputes and evictions.
Real Estate Practice Areas
Orange County Real Estate Attorney Edwin Fahlen can help you with:
Orange County Real Estate Law is Complex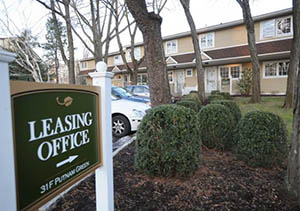 Orange County real estate law and transactions are complex – minor oversights can have significant consequences. Ed Fahlen's 27-years of experience have paved the way for a comprehensive review and assessment of your real estate case or documents.
Negotiation or, if necessary, litigation between buyers, sellers, co-owners, tenants in common, brokers, agents, escrow companies, title companies and others are often complex and require a skilled real estate attorney with the added experience of being a licensed real estate broker and Realtor® to get the best result.
---
Free Introductory Meeting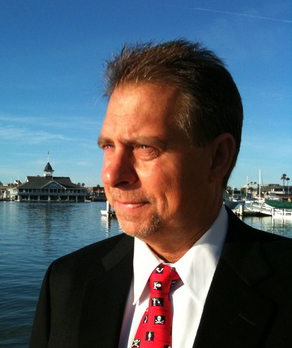 For experienced representation when you are involved in a residential or commercial real estate matter, please do not hesitate to contact me. I encourage you to reach out to make that free introductory meeting with me by calling (714) 395-5605. There is absolutely no pressure whatsoever. Typically, people will want to sit down with a real estate lawyer to discuss their current opportunity or dilemma. I am pleased to offer this complementary legal service to residents of Orange County and beyond.
If it is late at night or inconvenient to call me, please email me using my CONTACT US form on the left side of the screen. This form comes directly to my desk. I will contact you the minute I see it.
Credit cards accepted · Hours – Monday – Friday: 7:00 A.M. to 8:00 P.M. Saturday: 7:00 A.M. – 6:00 P.M. Sunday: By appointment.
Conveniently located in Fountain Valley
We are located off the 405 Freeway. Here is a picture of my office building and a Google Map to get your bearings.