Real Estate Litigation Attorney in Orange County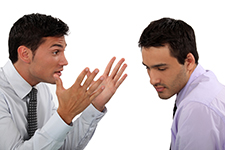 If you are involved in a real estate dispute in Orange County and looking for competent, experienced, and affordable legal representation to resolve the matter call Edwin Fahlen at (714) 395-5605 to arrange a no cost, confidential consultation with a real estate litigation lawyer who will assess your situation and provide your frank legal advice and the best course of action to reach the results you are hoping for.
Representing Clients in Real Estate Litigation Matters in Orange County CA
Real Estate Attorney Edwin Fahlen represents buyers, sellers, owners, lessors, developers, partners, investors, agents, brokers, escrow companies, lenders, and other interested parties involved in Orange County real estate disputes. Mr. Fahlen provides time-tested dispute resolution methods, such as negotiation with his client's opponents and the opponent's lawyer, if he or she has one. Mediation and arbitration, which are less costly and less stressful for all parties is another method of resolution to be considered. The advantages of mediation and arbitration are that they are completely private, confidential and far faster when compared to getting a dispute aired out in a courtroom. That said, if reasonable negotiation, mediation or arbitration are rejected, real estate litigation attorney Ed Fahlen can fiercely protect your interests via civil litigation in the courtroom.
Typical Real Estate Disputes
Orange County Real Estate Lawyer Edwin Fahlen deals with es all types of real estate issues and disputes including:
Mr. Fahlen is a Real Estate Attorney & a Real Estate Broker
Attorney Fahlen is also a licensed Real Estate Broker which brings him the perspectives of Brokers, agents and Escrow officers in addition to buyers, sellers, developers and investors. Because Ed is a licensed and active Broker and Realtor®, all real estate matters are reviewed from two points of view: Real Estate Attorney and Real Estate Broker.

Edwin Fahlen's legal and real estate experience including his multiple state licenses and affiliations with Realtor®s and MLS boards allow him to provide his clients sophisticated and practical advice and solutions for their real estate disputes and litigation. The typical real estate dispute usually involves a combination of legal, financial and real estate purchase, sale or marketing issues. As an Orange County Real Estate expert, Mr. Fahlen is in a unique position to provide his clients practical and cost-effective advice.
Consult with a Orange County Real Estate Litigation Attorney
By consulting with Orange County Real Estate Attorney Edwin Fahlen early on in a real estate dispute, we can often help you resolve the matter quickly and efficiently, without the stress, and expense of protracted litigation. That said, we will always be prepared to defend your interests in the courts when necessary. Your best interests are our priority at all times. Our primary goal is to provide you the highest level of legal services available.
---
Free Introductory Meeting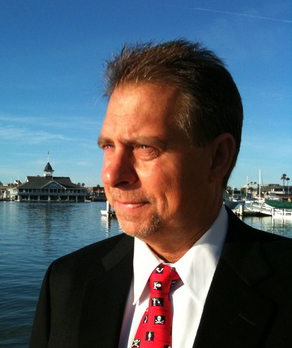 I encourage you to reach out to make that free introductory meeting with me by calling (714) 395-5605. There is absolutely no pressure whatsoever. Typically, people will want to sit down with a real estate lawyer to discuss their current opportunity or dilemma. I am pleased to offer this complementary legal service to residents of Orange County and beyond.
If it is late at night or inconvenient to call me, please email me using my CONTACT US form on the left side of the screen. This form comes directly to my desk. I will contact you the minute I see it.
Conveniently located in Fountain Valley
We are located off the 405 Freeway. Here is a picture of my office building and a Google Map to get your bearings.