Orange County Real Estate Disputes & Litigation
We Resolve Real Estate Disputes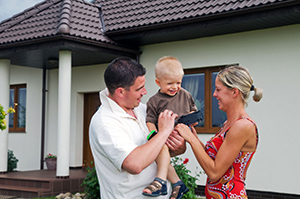 Are you a party to a real estate dispute? If you are looking for a real estate attorney who will help you resolve the dispute while keeping your short-term and long-term desires in focus, you've come to the right place.
Real Estate Attorney Edwin Fahlen knows how to resolve real estate disputes quickly and with the least possible expense. We begin every matter brought to us with a candid case assessment and, if applicable, pre-litigation advice, so that our clients have a good handle on where they stand. Because we are aggressive litigators willing to go to court, our opponents will often seek a reasonable settlement which we pursue and structure to our clients' best advantage.
Real Estate Litigation
Residential and Commercial Contracts and Lease Litigation – When misrepresentation, fraud, or failure to perform create contract problems, we help our clients identify the appropriate responses and remedies. Whether the issues are inaccurate disclosure, non-disclosure, misleading financial information, bad faith or breach of lease, purchase or sale agreements, we will pursue all possible remedies available for our clients.
Examples of Real Estate Disputes Resulting in Litigation
Attorney Edwin Fahlen is available to represent individuals and businesses in disputes over residential or commercial real estate. Some examples of real estate disputes we can handle include:
Breach of contract
Breach of lease
Lease disputes
Misrepresentations by seller
Boundary, easement or encroachment disputes
Failure to disclose environmental contamination
Land use and zoning disputes
Title or deed disputes
Quiet Title or Clouded Title actions
Mechanics liens
Real Estate Resolutions Based upon Your Needs
Real estate disputes and real estate litigation can be resolved in a variety of ways. When you come to the Law Office of Edwin Fahlen for assistance with a dispute, he will begin by taking the time to get to know your short term and long term needs. By doing so, we are able to offer guidance that is customized specifically for you.
The most common methods of resolving real estate litigation are:
Negotiation: Edwin Fahlen, with your input, will put your case together and present it to your opponent. We will negotiate with your opponent(s) for the outcome you desire and a sensible resolution.
Mediation: In real estate disputes, avoiding trial often makes sense. Not only can trial be time-consuming because the courts are backlogged, trials tend to become costly and are often a contest of who has the bigger wallet or purse. Orange County real estate lawyer, Edwin Fahlen is here to fight for your rights while making every effort to keep your costs down. Mediation and arbitration – are two alternative types of dispute resolution which can often resolve common real estate disputes without the need or expense of going to trial.
Trial: Orange County real estate attorney, Edwin Fahlen is an experienced trial lawyer and he let your opponent know that he is fully prepared for court. By doing so, many opponents will begin to see your point of view and the merits of your position and choose to avoid the courtroom. That said, when negotiations or mediation options become unsuccessful or are rejected, Ed is ready and willing to take your real estate matter to court. Mr. Fahlen will argue your case in front of a judge or jury, making a strong case as to why they should decide in your favor.
Contact Us to Discuss Real Estate Litigation
Attorney Edwin Fahlen is ready to help you resolve your real estate dispute by negotiation if possible, and then by mediation or arbitration if you want to seek a fast result for lower cost. If you choose, Orange County real estate lawyer, Ed Fahlen can pursue a course of litigation if that's what you require to seek the best possible outcome.
---
Free Introductory Meeting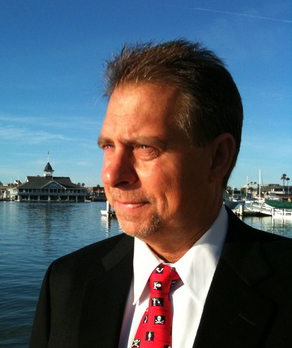 I encourage you to reach out to make that free introductory meeting with me by calling (714) 395-5605. There is absolutely no pressure whatsoever. Typically, people will want to sit down with a real estate lawyer to discuss their current opportunity or dilemma. I am pleased to offer this complementary legal service to residents of Orange County and beyond.
If it is late at night or inconvenient to call me, please email me using my CONTACT US form on the left side of the screen. This form comes directly to my desk. I will contact you the minute I see it.
Conveniently located in Fountain Valley
We are located off the 405 Freeway. Here is a picture of my office building and a Google Map to get your bearings.